WHY SHOP AT BARNES WHEATON GM
Whether you're looking to purchase, finance or lease a new or pre-owned vehicle, the Barnes Wheaton GM North Surrey team will work hard to assist you in finding you the best option. Our award-winning team can offer you world-class service, extensive knowledge and competitive rates. 
At Barnes Wheaton GM North Surrey, we have extensive experience in handling all purchase, finance and lease situations. 
Our dedicated team will work with you to find the right vehicle that fits your wants and needs, while staying in-line with your budget.
We are located at 15250 104 Ave, Under the Flag in Surrey, BC. Stop by and browse our extensive vehicle selection, including Chevrolet, GMC and Buick models such as the Chevrolet Silverado, GMC Terrain and Buick Encore. 
Call or visit us today and let our experienced team find your next vehicle. 
MEET OUR AWARD WINNING SALES TEAM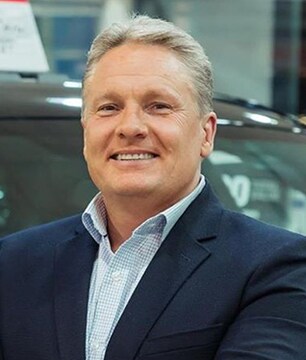 DEVRON QUAST
I have always felt that I am a Customer Care Specialist, and here at Barnes Wheaton GM, we would like our city to know that whether you are purchasing a brand-new car or truck, or a pre-owned vehicle, we are 100% committed to giving our customers the absolute best buying experience possible. Our sales staff are consistently in the top-spots for BC's GM dealership when it comes to "Customer Satisfaction", and out of 174 GM dealers across Canada, we are in the Top 10 (and the only GM Dealer in BC to be in that Top 10!)
We realize that today's customers have many options when it comes to choosing a dealership. We take great pride in residing in these top spots for Customer Satisfaction, for BC and for all of Canada. We want the City of Surrey to know that when they choose Barnes Wheaton GM, that they are not only choosing a great product, but they can feel assured that they are choosing the best possible Sales Staff to work for them buying their buying process.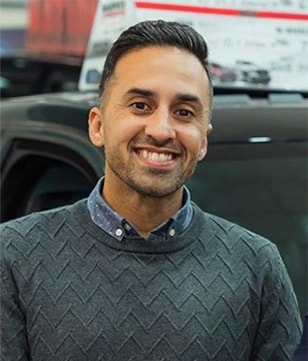 HARRY DHALIWAL
My name is Harry Dhaliwal and I've just been appointed as the Top Salesperson of 2019, for the 3rd consecutive year. I've been working at Barnes Wheaton GM for over 5 years and am passionate about helping people find the perfect vehicle. Whether you're buying your first car, or are a second-time buyer, you will know from the start that I am here to help. 
As several of my customers pointed out in their Google Reviews, I do not pressure customers into buying a car or attempt to put you in a vehicle you don't want. Rather, I would first get to know your needs and wants and honestly provide my suggestion as if I am dealing with a member of my own family, because I like to treat you better than just a customer.
Hours
Monday

8:00AM-8:00PM

Tuesday

8:00AM-8:00PM

Wednesday

8:00AM-8:00PM

Thursday

8:00AM-8:00PM

Friday

8:00AM-8:00PM

Saturday

8:00AM-6:00PM

Sunday

Closed